TRADITIONAL ADVERTISING
At The Clarke Group, we fully embrace traditional forms of advertising and are very happy to report that the rumors regarding the demise of conventional advertising vehicles have been greatly exaggerated.  Television, Radio, Direct Mail, Print and Outdoor are all still highly viable media alternatives that can produce amazing results for advertisers.  This reality flies in the face of the many so called "experts" who energetically predicted that all significant marketing and advertising would shortly end up "on the web." To the contrary, many consumers continue to absorb content in very traditional ways and we continue to employ these stalwarts to help brand our clients and their products and services.  The Clarke Group has produced award winning strategies and creative content for:
Television
Radio
Direct Mail
Magazine/Newspaper
Print Collateral
Out-of-Home Media (Outdoor, Theater, Mobile Outdoor)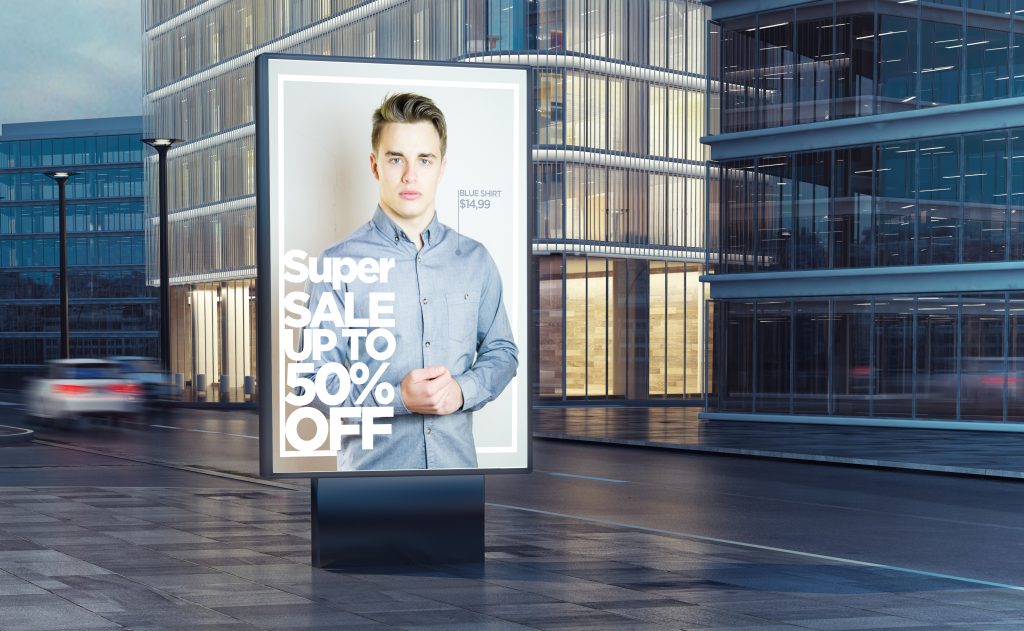 Did you know that the time spent by consumers viewing television on a weekly basis dwarfs the time spent with any other medium including all on-line web activities combined?  Even more significant, this is true for every major demographic market segment – Millennials to X-Gens to Boomers.  Radio enjoys the largest weekly cumulative reach of all media across all demographics.  Want to expose a product or service to a very specific audience?  Direct Mail, aided by volumes of available new consumer research, can pinpoint a target market more efficiently than ever and email is a cornerstone of maintaining relationships with your customers.  Outdoor advertising, now considered a part of Out-of-Home (OOH) Media, can build name and brand recognition almost overnight if done properly.
To find out what traditional media mix might be right for your product or service, contact The Clarke Group for a no-obligation meeting today.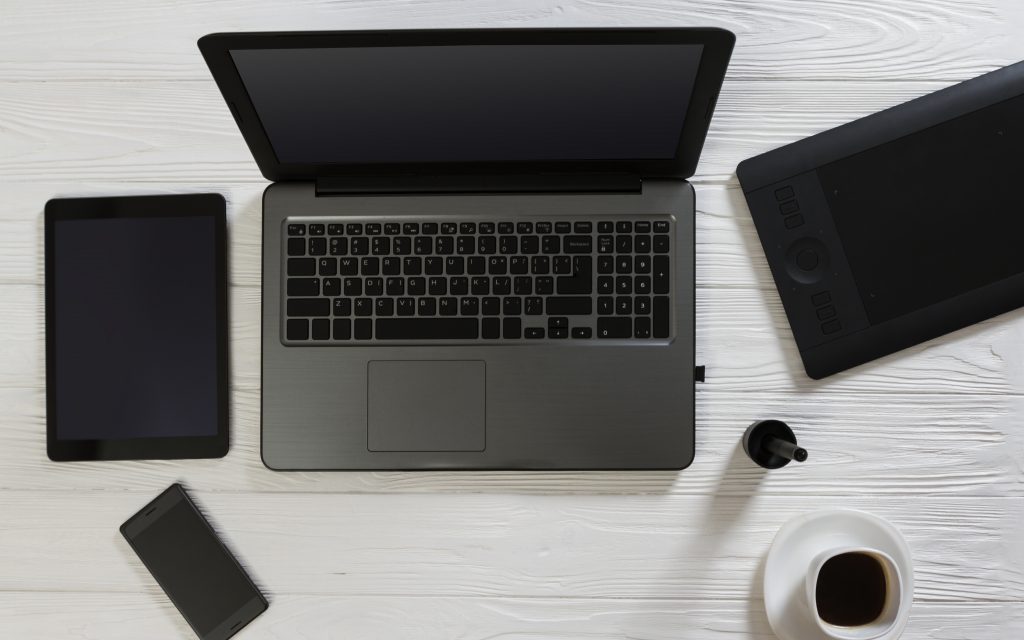 Embedded Video Banner Ads
Display Banners
Mobile Ad Messaging
Pay-Per-Click (PPC)
SEO Content Writing
Email Marketing & Advertising
DIGITAL ADVERTISING
Digital advertising has taken the industry by storm in recent years and the trend is building a momentum that won't likely diminish in the near future.  In fact, internet media accounted for 49.6% of U.S. ad spending in 2019 with TV being its next closest competitor at 27.7%. Think about it. Consumers spend a lot of time with their desktop/laptop computers, tablets, smart phones, and game consoles in addition to traditional media.  Many times they use one of these devices at the very same time they are consuming other media.  This allows marketers and advertisers to increase the effectiveness of their campaigns by reaching potential customers on multiple devices, reinforcing their messaging, and thereby improving brand recall and recognition.  Best of all, thanks to "big data" companies and analytics, digital ads can be targeted to highly developed customer profiles based on many factors including Behavior, Geography, Demographics, Psychographics and Context.  The Clarke Group specializes in all forms of digital marketing and advertising including:
Site Retargeting
Keyword Retargeting
Location Retargeting
Video Pre-Roll Advertising
The major advantages enjoyed by digital advertising are a marketer's dream and include: a low cost of entry; highly focused audience/geo targeting; trackable results; easily changeable messaging.  By constantly monitoring results of our digital campaigns, The Clarke Group identifies what ad elements are producing the best response rates and either redistributes budgets accordingly or develops and tests new advertising messages for under-performing digital assets.
To find out what the latest digital advertising trends are and how they can help you grow your brand, contact us today about scheduling a no-obligation, fact filled meeting.
SOCIAL MEDIA
The world has become a much more "social" place with the advent of the internet and sites like Facebook, Twitter, LinkedIn, Pinterest, Google + and many others.  Consumers can now easily share their opinions and comment on any subject almost instantaneously, sometimes causing posts to go "viral." Add photos and video to the mix via sites like Snapchat, Instagram and YouTube, and people can affect public discussions and opinions rather quickly.  Then, there are "review sites" that can and should be addressed as part of a reputation management program.
At The Clarke Group, we approach social media campaigns today in much the same way as we formulated traditional public relations campaigns in the past.  Information about companies, products and brands is still important to consumers, it is just absorbed in a faster, more expansive new environment that allows and even encourages public comment.  However, the final goal remains the same.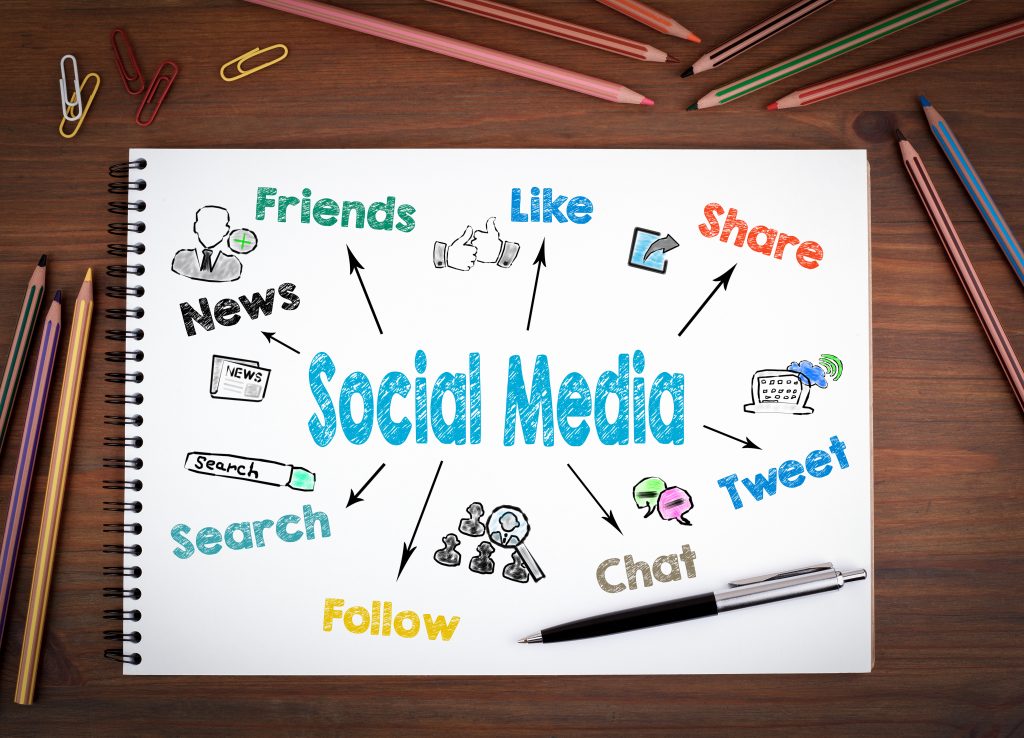 Social media campaigns should educate consumers and help them formulate fact based opinions about companies, their products and their services.  They should help consumers fully understand what makes the brand preferential to competition.  But, here's the kicker.  Today, thanks to data collection capabilities and analytics, we can now accurately deliver pertinent information to consumers most likely to become customers.  That conversion helps increase ROI dramatically.
For more information on how a social media program might benefit your company or brand, contact The Clarke Group about a no-obligation meeting today.