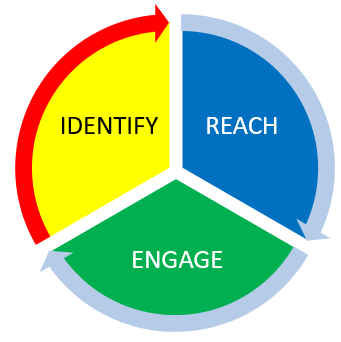 IDENTIFY
If you want advertising that produces results, you must first identify and understand your best potential customers.  That may sound simple enough, but many advertisers don't realize the degree to which they must go to grasp what makes those customers tick and most importantly, what makes them act.  The task requires asking traditional questions and using modern data technologies to answer them.  Who are they?  What do they really want?  When are they most likely to want it?  Where will they find it and how?  Why will they make the choice that they do?
Since 1985, The Clarke Group has helped its clients better identify and target their best prospects thanks to research-based advertising and communications.  Advertising is expensive and budgets today are being squeezed even more by a proliferation of new media opportunities.  We get it.  That's why we access the latest data sources and apply analytics to develop highly evolved customer profiles for each of our clients.
REACH
When you spend the time to properly identify and truly understand who your target customer is, reaching them with your advertising message becomes a whole lot easier.  Different market segments value media and process the messages received via media differently.  Boomers' primary media habits vary greatly from those of Millennials.  Women consume and evaluate media differently than men.  Teenagers trust different sources than their parents.  Yet, they can all share similarities too.
Knowing how to select the proper mix of media to reach the desired customer efficiently is a discipline in which The Clarke Group has great skill.  From broadcast media and print, to digital campaigns and social platforms, we know how to formulate highly effective communication strategies whatever our clients' target.  Its part science, part intuition, and part art form.  So, it helps that we have years of experience.  It allows us to more easily decipher between media choices that produce results and ones that are just flashes in the pan.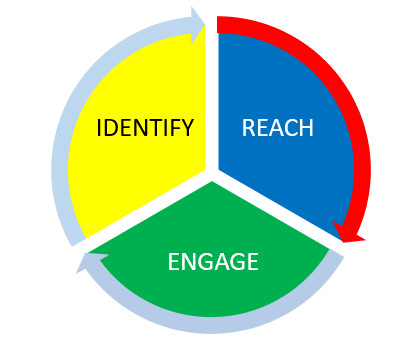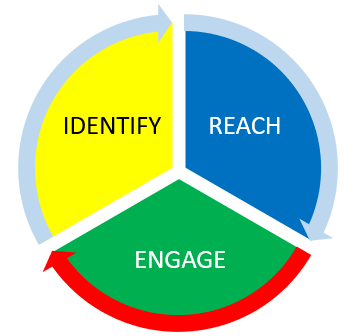 ENGAGE
Getting potential customers to react the way you want them to requires that you fully engage them with your advertising message.  That means communicating with them on their terms, addressing their issues, fulfilling their needs and satisfying their desires.  Increasingly, people want to like the brands they do business with and they want those brands to represent their core beliefs.  Crafting an advertising message that speaks to the soul of your customer is the key to capturing their attention and their loyalty.
Developing advertising that is quickly recognizable and differentiates our clients from competition is the engine that drives The Clarke Group.  Our creative approach is simple.  We formulate memorable messages that build a bridge between the wants and needs of the consumer, and the solutions offered by our clients.  Our messages reflect the character of the target audience and definitively communicate the benefits of our clients' brands.  In this manor, we get customers talking, sharing, and endorsing specific products and services.  That leads to measurable results for our clients.