At the Clarke Group, Our Principals Deal Directly with Our Clients to Ensure Superior Results
Imagine hiring a CPA, an attorney, or even a doctor and not having regular access to his or her expertise. That can happen at some agencies where the principals that initially solicit your account, hand off the work to a group of underlings you then get to deal with on a day-to-day basis. But, that won't happen here at The Clarke Group!  We strictly adhere to the belief that all our clients deserve a proven advertising expert actively involved in helping build their brands and driving their sales every single day. It's what makes us different and what sets us apart.
Our founder, Carter Clarke, is the primary force behind the successful communications strategies that we design for our clients and takes a hands-on approach to supporting every one personally. Carter has developed a broad and successful background in all aspects of agency services over a multi-year career. His areas of expertise include:
Situational Analysis
Branding & Positioning
Marketing & Advertising Strategy Development
Media Planning & Buying
Copywriting & Creative Concepting
TV & Radio Direction
ROI Measurement & Data Analysis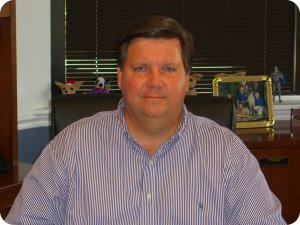 Mark Zintel is a 40+ year broadcast, advertising, marketing and real estate professional and handles much of the Client & Creative Services for the agency. Mark's unique media experiences include live on-air program hosting, sales, engineering, production, management, media planning/placement and public relations. He has received numerous local, regional and national awards for broadcasting excellence, commercial voice talent, audio production and creative writing. Mark is also comfortable in front of the camera, live or recorded.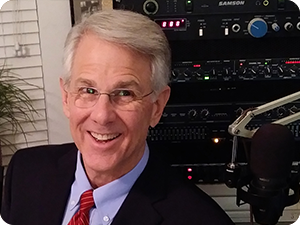 The rest of The Clarke Group team helps deliver the remaining services that we provide such as graphic design, print production, and direct mail implementation and website design.  Plus, to ensure ultimate efficiency and performance for our clients, we also proudly partner with some of the top talent in the area to deliver the best specialized communications solutions available.  From internet marketing and web development, to photography and animation, we have cultivated a fantastic team of resource affiliates that we utilize as necessary to fulfill specific client needs.  So, without the "big agency" overhead, we produce outstanding results for less.
Over our 30+ year history, The Clarke Group has emerged as one of the most respected and stable agencies in Central Florida boasting several decade-plus client relationships. To find out more about how we can help you develop successful advertising, marketing and communication strategies, contact us today to schedule a meeting.